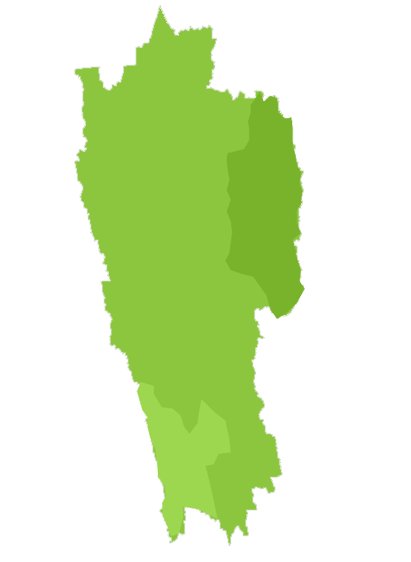 Mizoram is a state situated on the extreme south of northeastern India, it is a land of unending natural beauty with a variety of flora and fauna. The word "Mizo" means highlander. The state of Mizoram is a storehouse of exotic flora and fauna. The hills here could be seen covered with bamboo and banana trees along with a wonderful array of pine trees. The forests here also house some of the rare varieties of orchids that are found only in this region of the country. Under the British administration, Mizoram was known as Lushai Hills district. In 1954 by an Act of Parliament, the name was changed to Mizo Hills district. In 1972, when it was made into a union territory, it was named Mizoram. Mizoram became the 23rd state of the Indian union on February 20,1987
Not much early history recorded of Mizoram. It is believed that the Mizos migrated to this region hundreds of years ago. The tribal groups of Tibeto-Burmese race inhabited Mizoram.
During the period 1750-1850 migrations led to settlements in the hills. The tribal groups were governed under a hereditary chieftainship. The Lushais are the most predominant tribe besides a few others like Panei, Lakher, Chakma, Riang. During the British period, Mizoram became a part of the territory of the British India in 1891 though the administration of the villages was left to the local chieftains.