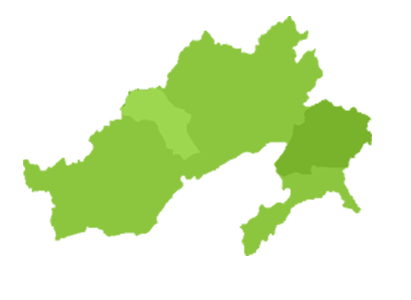 Arunachal Pradesh is known as the 'Land of the Dawn-lit Mountains'; tourists from across the world come to Arunachal Pradesh to see the picturesque beauty of the territory. Arunachal Pradesh is situated at the foothills of Himalayas; it is this picturesque setting of Arunachal Pradesh that attracts a soul.
The history of pre-modern Arunachal Pradesh remains shrouded in mystery. Oral histories possessed to this day by many Arunachali tribes of Tibeto-Burman stock are much richer and point unambiguously to a northern origin in modern-day Tibet. Again corroboration remains difficult. From the point of view of material culture it is clear that most indigenous Arunachali groups align with Burma-area hill tribals, a fact that could either be explainable in terms of a northern Burmese origin or from westward cultural diffusion.
According to the Arunachal Pradesh government, the Hindu texts Kalika Purana and Mahabharata mention the region as the Prabhu Mountains of the Puranas, and where sage Parashuram washed away sins, the sage Vyasa meditated, King Bhishmakafounded his kingdom, and Lord Krishna married his consort Rukmini.
Recent excavations of ruins of Hindu temples such as the 14th century Malinithan at the foot of the Siang hills in West Siang were build during the Sutiya reign. Another notable heritage site, Bhismaknagar, has led to suggestions that the Idu (Mishmi) had an advanced culture and administration in pre-historical times. Again, however, no evidence directly associates Bhismaknagar with this or any other known culture but the Sutiya rulers held the areas around Bhismaknagar from the 12th to 16th century. The third heritage site, the 400-year-old Tawang Monastery in the extreme north-west of the state, provides some historical evidence of the Buddhist tribal people. The sixth Dalai Lama Tsangyang Gyatso was born in Tawang. Major tribe of Arunachal Pradesh Nyishi,Apatani, Galo, Adi, Monpa, Mishmi, Shingpo, Khamti, Serdukpen.